Apex Series Glass Award with mirror base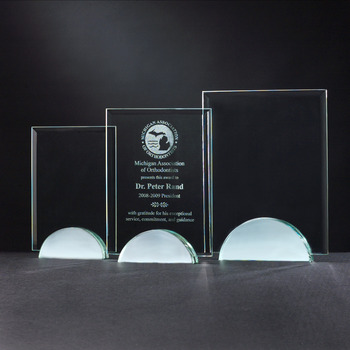 Need to send us an attachment?
If you need to send us a company logo or list of names to be engraved, please email us at and reference the order number on your receipt.
These Glass Awards are packaged in satin-lined, padded gift boxes.
3/16" thick glass, suitable for laser engraving or sandblasting
These Glass Awards are packaged in satin-lined, padded gift boxes. 3/16" thick glass, suitable for laser engraving or sandblasting